Youth Soccer practice for tonight is canceled due to the extreme temperature outside.

BOYS VARSITY SOCCER: Rock Hill 10 - Piketon 2. Goals: Tyler Brammer 3, Tyson Lewis 3, Sam Simpson 3, Devin Holtzapfel 1. Assists: Dawson Lewis 3, Dylan Griffith 2, Connor Blagg 1, Sam Simpson 1. Saves: Blake Wilson 4. Redmen Move to 1-0 on season. Next Match: Thursday on the HILL vs Chesapeake.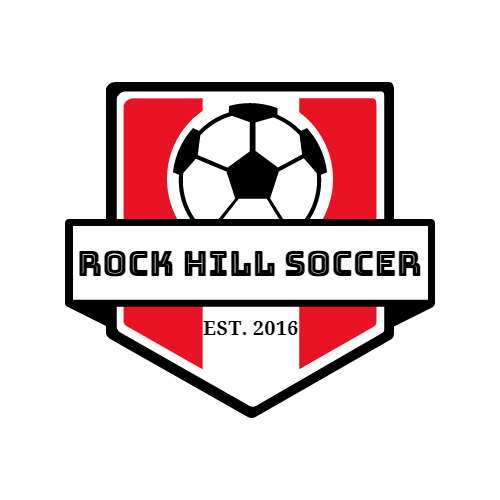 Due to a positive covid test and local health guidelines, the Rock Hill Football team is quarantined for the next 2 weeks. This means that Week 1 vs Minford and Week 2 vs Meadowdale have been canceled. Season ticket holders will be refunded for the canceled game.

Special thanks to our students, staff, and community for a great first day back at "The Hill"

Notice is hereby given that there will be a special meeting of the Rock Hill Local board of education of Lawrence County, Ohio, on the 19th day of August 2021 at 1:00 o'clock p.m. at the Rock Hill Board of Education offices to consider the following items the appointment, employment, dismissal, discipline, promotion, demotion or compensation of an employee. Consider an assistant athletic director position and school safety and security. The Board may also consider any other business that may be considered necessary to transact by board action.

Rock Hill Family Medical Center will have an open house on Tuesday, August 17th from 1 pm to 5 pm. Come out to meet our Nurse Practitioner, Nurses, Dentist, and Counselors. We will have games, prizes including a bike and amazon gift card giveaway, snow cones, and popcorn free to the public The Lawrence County Health Department will be present to administer Covid-19 vaccinations to anyone age 12 or older.

Due to CDC guidelines mandating masks to be worn on all public transportation, Rock Hill Local Schools will be requiring masks to be worn while traveling on our school buses at any time. Masks are still optional while at school.

Youth soccer will kick off its first practice this evening behind the middle school. First through sixth gradesf from 5:30 to 6:30. If your child has not registered this will be the last night to do so.

The Rock Hill Local School District will hold its regular monthly meeting on Thursday August 12, 2021 at 6:30 p.m. at the Rock Hill Local School District board of education offices.
Emergency Parent Notification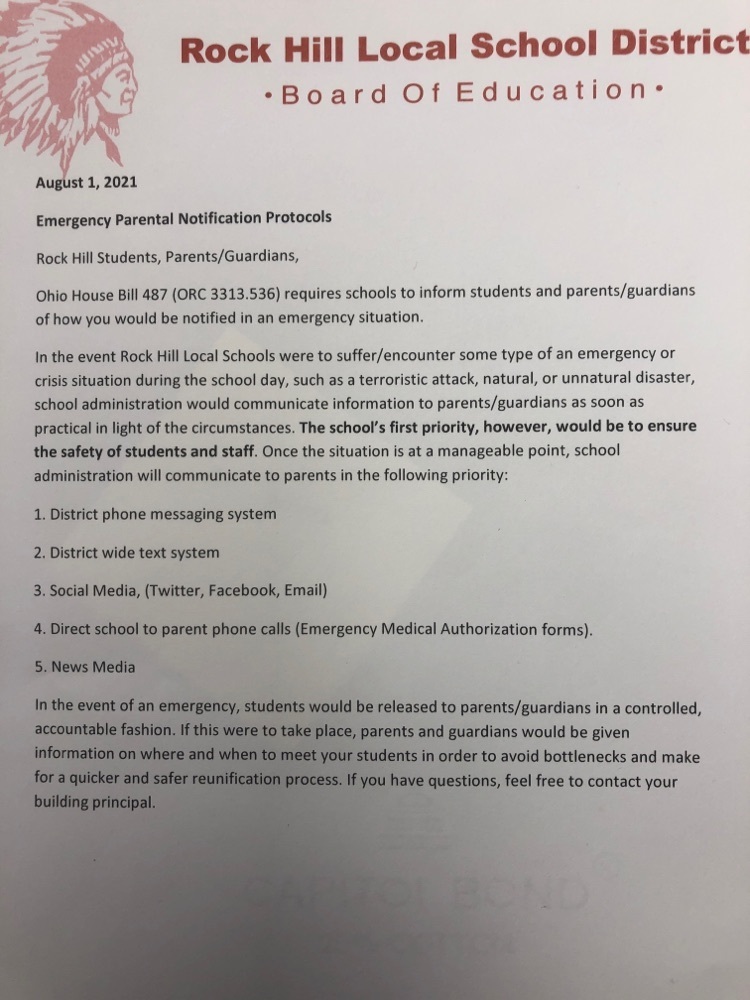 Rock Hill Staff and Families, Due to the rise of Covid numbers in our community we will not be having Meet the Redmen or Open House this year. This is a precautionary choice that we are making in order to keep large numbers of people from gathering right before school starts, hopefully preventing an outbreak that could jeopardize a fairly normal start to school. Thank you

Anyone still wanting to run High School or Middle School Cross Country. It's not to late . The first practice will be at Lake Vesuvius 2 points camp ground at 5:30 pm on Monday August 2. If they have any questions they can contact one of the coaches.

Any Junior High boy wishing to play football needs to be at the Junior High at 9:00 a.m. on Saturday for equipment and open field.

Rock Hill elementary cross country will have their first practice July 29th at 7:00pm at the middle school. We welcome Any elementary aged youth! Come and be a part of a great, successful program.

The Rock Hill Youth Recreation League will be holding its final sign up for football and fitting for uniforms this Saturday, July 24 from 9-12. This is for students in Kindergarten through 6th grade. You must be fitted for your uniform. Financial assistance is available if needed.

The Rock Hill Local School District will hold its regular monthly meeting on Thursday July 8, 2021 at 6:30 p.m. at the Rock Hill Local School District board of education offices.

Any Jr. High Student wanting to play Football for the 2021-2022 school year there will be open field on Monday July 5th at 6:30 p.m.
We are currently seeking comment/feedback on our district continuity of service plan. Feel free to contact the board of education office with any comments related to the plan.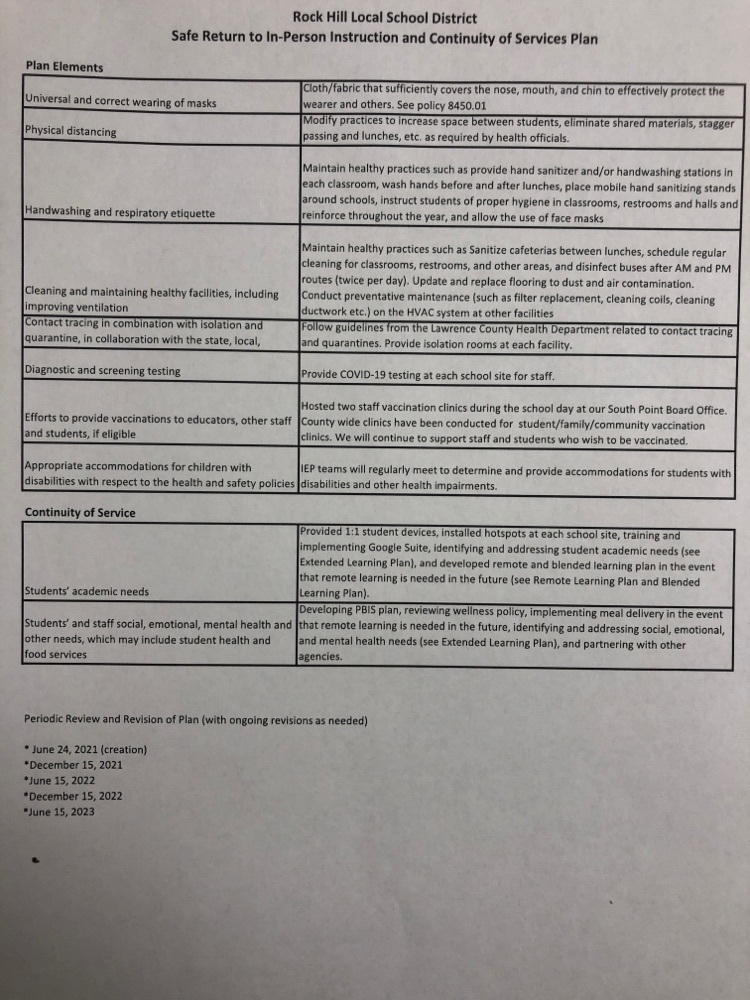 The Lawrence County Health Department will be giving second round Covid-19 vaccinations today for ages 12 and up in the cafeteria at Rock Hill Middle School from 5:00 to 7:00 p.m. There will also be first and second doses of Moderna, Pfizer and Johnson and Johnson vaccines available to anyone in the community at this time also.

The Lawrence County Health Department will be at the Middle School tomorrow June 15th from 5:00 to 7:00 p.m. to give out second round COVID Vaccinations to anyone that received their first round in May. They will also have extra vaccinations for anyone 12 and up wanting to receive their first vaccine.